CONTACT US NOW
Send us an email for any sales or general inquiries. If you need tech support, please call us for immediate assistance. 
US HEADQUARTERS
206 W. Sybelia Ave
Maitland, FL 32751
T: 407-539-0092
F: 407-539-2144
Sales: 888-376-3767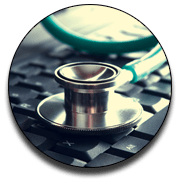 US-BASED TECHNICAL SUPPORT
Contact us by Phone
Zonal Help Desk is operated by our experienced staff in Orlando, Monday through Friday from 8:30 to 5:00pm EST and we offer 24x7 emergency support 365 days a year.
Prior to contacting Zonal, please have the following information ready:
Your site name and your site number
Product causing a problem and issue
Any error messages or error numbers
If it is a POS system fault, provide the name of the faulty POS
Please call 407-539-0092 (follow prompts)
Troubleshoot VIA the POS
All Zonal POS systems have instant online help to describe normal day-to-day tasks and system functions, and help troubleshoot any issues you may encounter.
On the POS, simply press HELP to display the POS online help menu.
On any back office application, press F1 to display instantly a help menu for the application you are working with.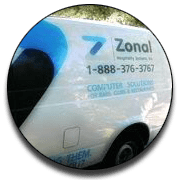 Why Zonal?
We promise to always be fast, friendly, reactive, and helpful.  We know how crazy the hospitality industry can be.  Downtime is not an option.  We are here for you 24/7 to fix any issues.  We want your POS to be one less thing to worry about.
Budget friendly payment plans
Keep your credit card provider
No longterm contracts
Flexible support options
No extra or hidden fees